Brad Acosta
Owner & Instructor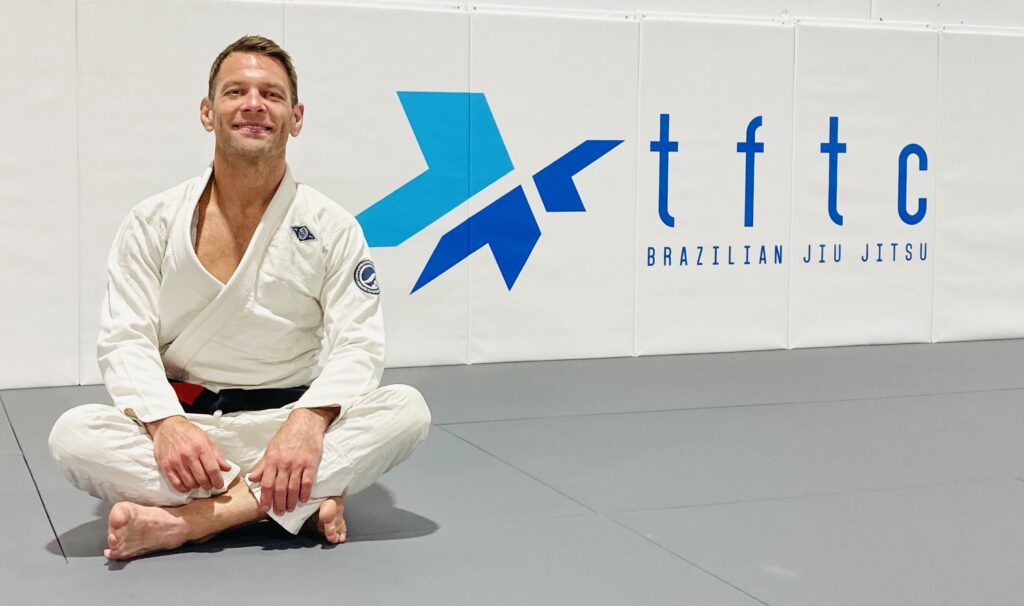 Brad Acosta is a black belt in Brazilian Jiu-Jitsu under Professor Geoff Balme (second degree black belt under the legendary Roberto Maia), as well as an accomplished kickboxer. After taking his first Brazilian Jiu-Jitsu class, he began training 6-7 days a week, multiple times a day if possible. This allowed him to earn his brown belt in 4.5 years, the fastest ever awarded by Professor Balme. Brad has a 1-0 MMA record and is an active competitor and winner on the US Grappling circuit. The ever increasing popularity of Brazilian Jiu-Jitsu has allowed him to compete against some of the best talent on the east coast in "Super-Fight" matches as well. A respected member of the BJJ community, Brad has also been a featured guest on the "BIG JIU-JITSU" Podcast.
Being a lifelong high level athlete and former professional soccer player has taught Brad the importance of dedication and sacrifice. He has taken that same mindset into his martial arts training and coaching. Brad oversees the Kids Brazilian Jiu-Jitsu program, and has created a curriculum that allows you to have fun, gain fitness & discipline, and most importantly – learn the art of self defense through Brazilian Jiu-Jitsu.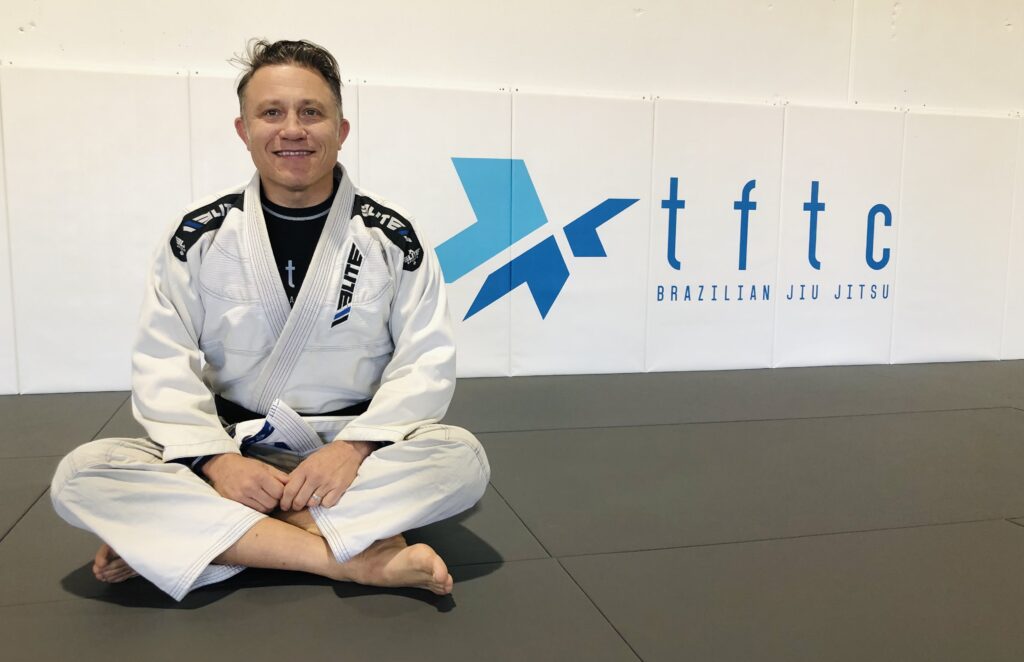 Mike Heydlauf is a black belt in Brazilian Jiu-Jitsu under Professor Geoff Balme and has been training in Brazilian Jiu-jitsu for over 20 years. Mike is a lifelong grappler having started wrestling as a child in pee wee programs in Pennsylvania before becoming a standout high school recruit and then division one college wrestler at Lehigh University. After college Mike moved to Boston to start his software development career and coach high school wrestling in Newton, MA. Mike moved to North Carolina in 1998 where he met Geoff Balme who started training him in his new grappling passion, Brazilian Jiu-jitsu.
Over the past two decades in North Carolina Mike has put a lot of time in on the mat: he coached high school wrestling at Broughton and Cary Academy, and trained BJJ under some of the best instructors in the Triangle.
Mike teaches our adult day classes on Tuesday, Wednesday and Thursdays, 12pm-1p.
Randy Wark
Assistant Instructor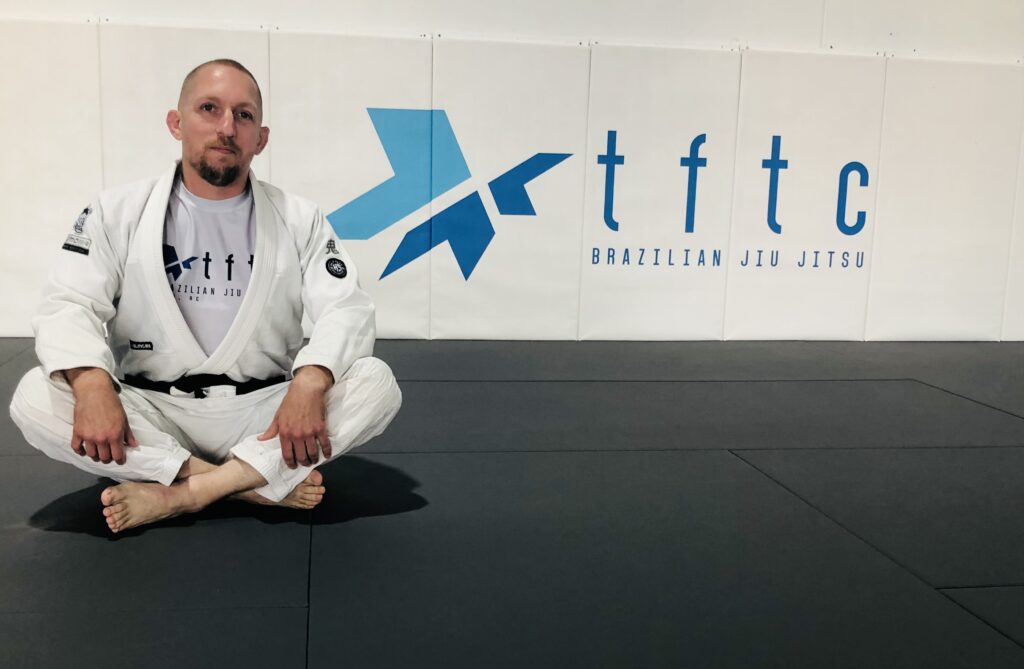 Randy Wark is a black belt in Brazilian Jiu-Jitsu under Geoff Balme and Brad Acosta and has been studying jiu-jitsu since 2007. An avid lifelong student of martial arts, he has also trained in Muay Thai, Boxing, Wing Chun, Aikido, and Kali.
Randy grew up idolizing his father who worked as a police officer in his hometown. After being discharged from the US Air Force, Randy pursued his dreams and became a police officer – starting his career in Danville, Virginia before transferring to Cary, North Carolina where he currently continues to serve. With over fourteen years of law enforcement experience, Randy has worked in several capacities, including Street Crimes, Field Operations, Field Training Officer, Tactical Team Leader, Defensive Tactics Instructor, and Training Coordinator.
Randy has had the privilege of teaching to police officers, SWAT operators, Army Special Mission Units, as well as the students at TFTC Academy. He is passionate about spreading potentially lifesaving knowledge and is also a firm believer in the transformative power of martial arts. Randy teaches predominately on Fridays at 6pm, but also fills in to assist when needed.
Jordan Wise
Kid's Instructor & Assistant Instructor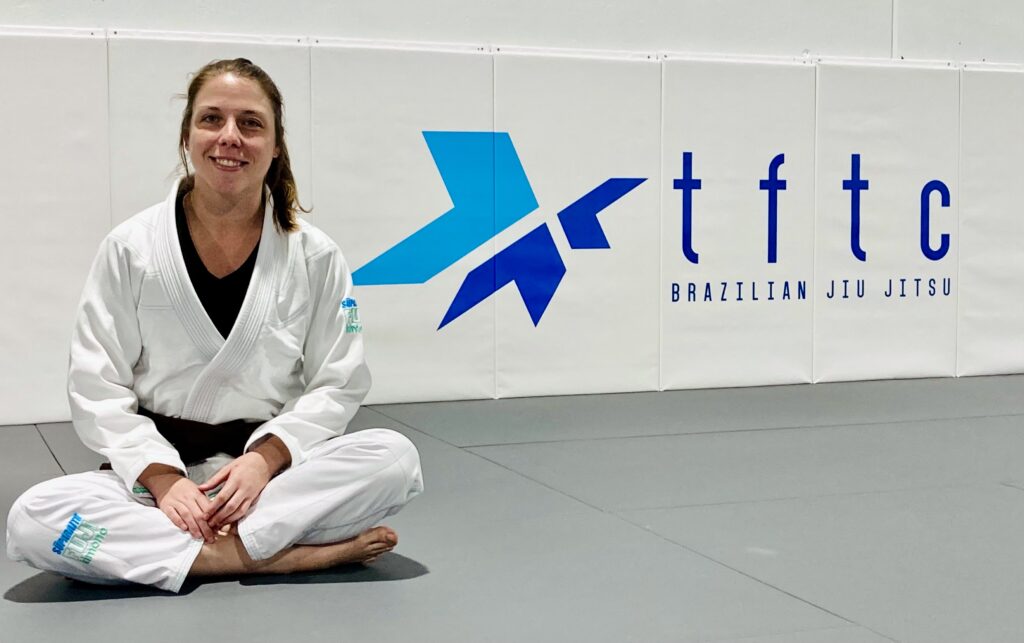 Jordan Wise is a Brazilian Jiu-Jitsu Brown Belt under professors Geoff Balme and Brad Acosta. She began training martial arts with an interest in Muay Thai and kickboxing, and slowly began training BJJ as well. In 6 years, Jordan has earned her brown belt and has competed in and won numerous IBJJF and US Grappling tournaments. She also regularly trains under Mike Heydlauf and John Burke.
Jordan has always loved working with children (she worked at Marbles Kids Museum for 4 years) and is excited to continue doing so. She is currently the head kid's coach and has worked with the program for about 3 years. From strengthening fundamentals to exploring complex series, she is continuously impressed with kids' ability to pick up and excel and training.
Working mostly with children's coaching and women's self defense, Jordan focuses on teaching fundamentals and strengthening good technical habits. Everyone will have techniques that work better for their size, body and strength – and her goal is to help everyone discover their best game.
Adam Velasquez
Assistant Instructor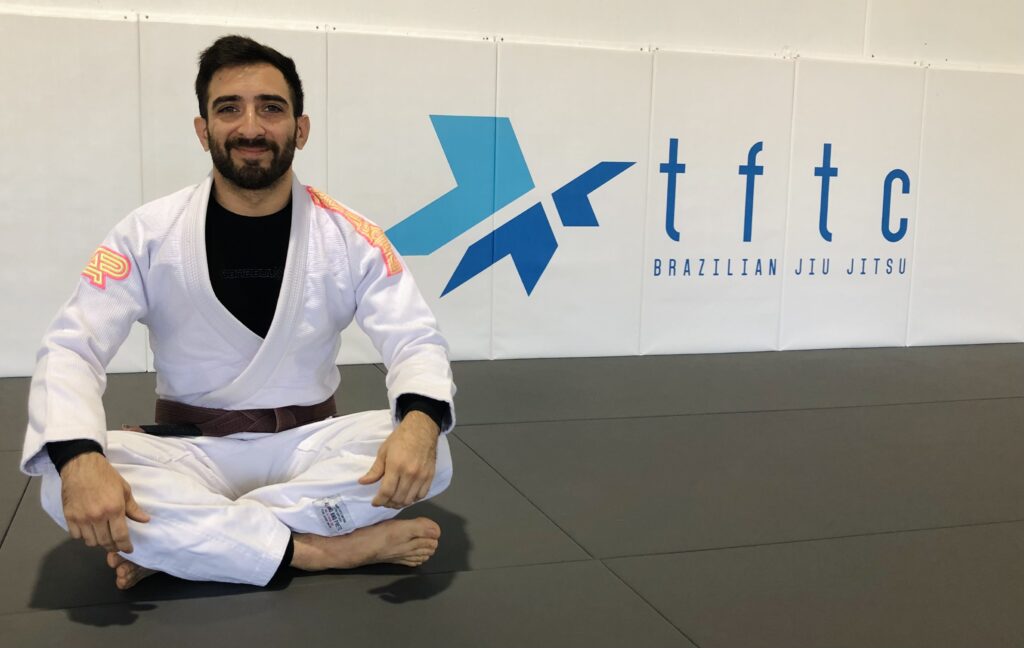 Adam Velasquez is a Brown Belt in Brazilian Jiu-Jitsu under Brad Acosta. Adam has a very cerebral approach to his training.  A very intelligent student, Adam has a keen eye for the little details that will help even the newest students improve their skills rapidly.  His emphasis on technique over strength has helped him become a valued coach and training partner for everyone on the mats.  He has been training martial arts full time since 2017, including wrestling under Mike Heydlauf and Muay Thai under Josh Brackett. Adam has won both gi and no gi competition and aims to help hobbyists, competitors, and law enforcement reach their goals by teaching combat based grappling that can be used successfully in sport or self defense applications.